CARPET
SEATTLE
VIEW PRODUCTS NOW
At LeviArs Floors, we offer a large selection of carpet to suit your home's needs. We aim to use our knowledge and expertise to help you find the right carpet for you. We are proud to serve Seattle and the Puget Sound area with our carpet installation service. We even include removal and disposal of your old carpet, for your convenience. Not sure about colors or styles? Speak to one of our in-house designers to help coordinate colors and textures, and create that luxurious look you are after!
Manufacturers
At LeviArs Floors, we pride ourselves on carrying beautiful carpets from reputable manufacturers.
We are proud to offer carpet from:
What kind of carpet should I choose?
This depends on two factors: The type of room that your carpet will be going in, and the way that room will be used, and also your own individual style and tastes. You should also consider durability, and how well your new carpet will resist any potential stains or spills. Two terms you may often hear when discussing carpet options are "density" and "pile".
Density refers to how tightly the fibers in the carpet are wound together. Higher density carpets will have less matting, and show less evidence of foot traffic. You will often find higher density carpet in areas that are more heavily used. Keep in mind that carpet density is only a starting point, and high density is not necessarily indicative of overall quality.
Pile refers to how long the carpet's individual fibers are. An example of a high pile would be a shag carpet, whereas a low pile would be the type of carpet you generally see in commercial settings, such as hotels, etc. The higher the pile, the more fragile the carpet will be.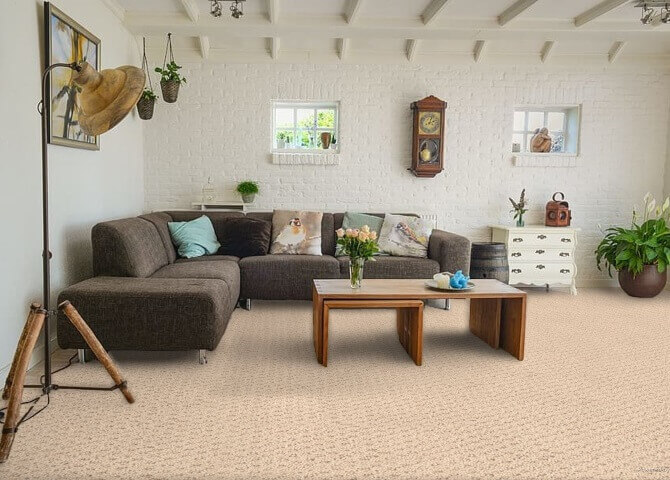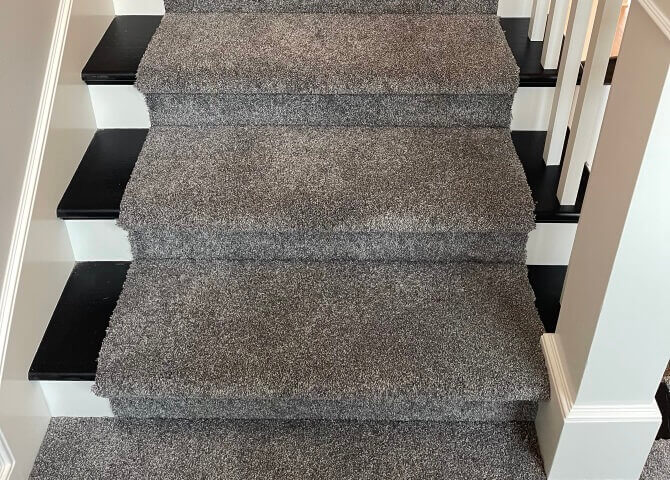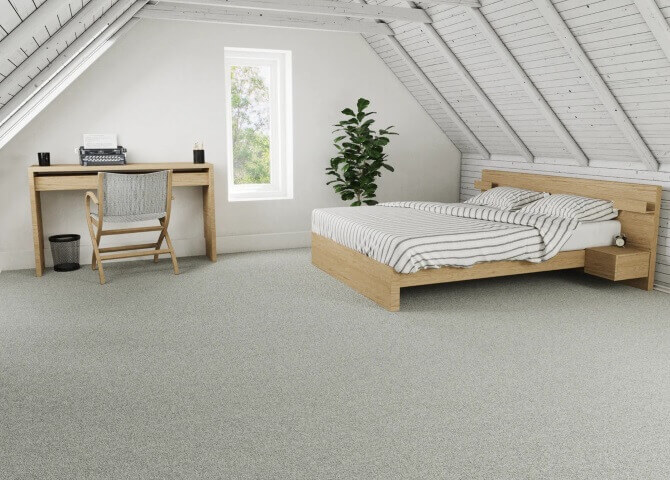 What are the different styles of carpet?
There are many different styles available, however most carpets fall under one of the following categories:
Texture or twist carpet is usually the most popular style. It's tightly twisted construction helps it to resist dirt and soiling. It's soft touch and subtle appearance make it a great choice for living rooms or bedrooms.
Loop or berber carpet is a high density option that works well in high traffic areas. It is highly stain resistant and many experts recommend berber carpeting for family rooms, workout rooms, playrooms, hallways and basements.
Pattern carpet is a combination of texture and loop carpet. The looped yarn is shorter than the twisted yarn, giving the impression of a pattern on the carpet's top surface. Patterned carpet has a luxurious appearance that makes it an excellent choice for living rooms, family rooms, bedrooms, offices and more.
VIEW PRODUCTS NOW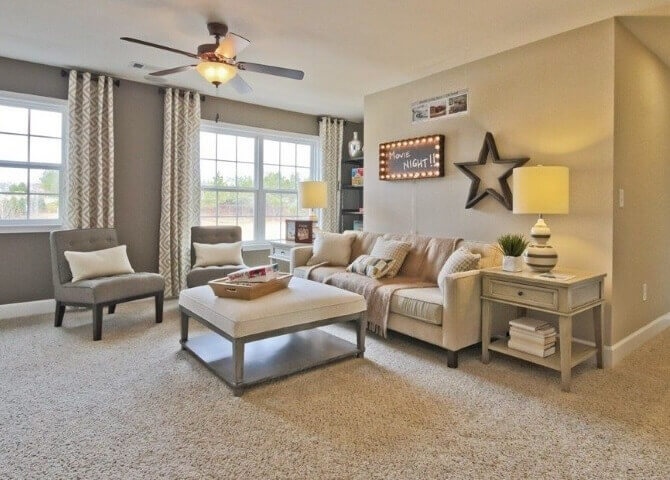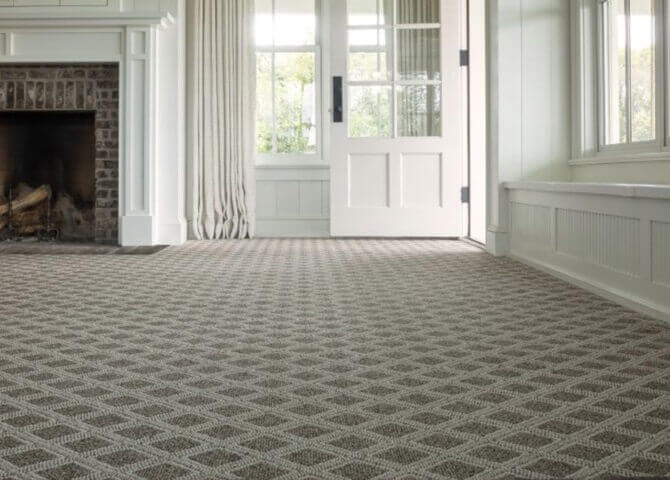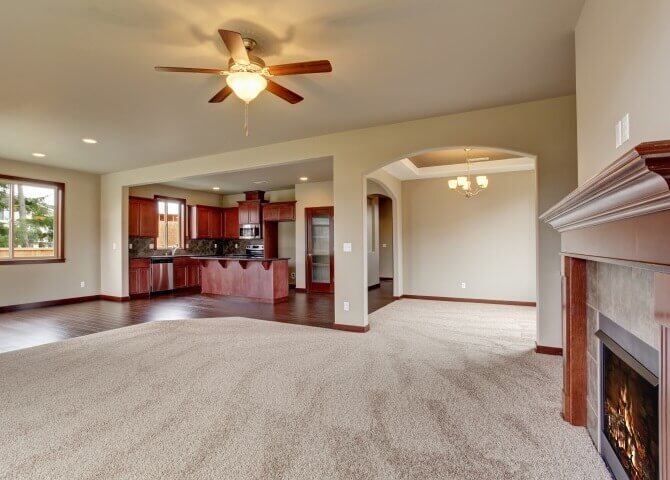 How much does new carpet cost?
The cost of your new carpet will depend on a number of factors, but some of the most important one are:
Material: Some materials cost more than others. Wool carpets offer a luxurious feel, but tend to be the most expensive option, whereas polypropylene is an excellent choice for budget minded buyers.
Durability: Your carpet's location and the amount of foot traffic it will be subject to will help you to determine how important durability is to you. Some carpets are more stain resistant and less prone to fading and wear than others. Some of the best performing carpets are made from nylon, and often, more durable carpets are made with more costly materials.
Feel: In areas of your home that are used for relaxing and unwinding, such as bedrooms, living rooms and family rooms, you may want to consider choosing carpet with a softer and more luxurious underfoot feel. The feel of your carpet can be enhanced by installing padding underneath as well.
Installation: At LeviArs Floors, you have the option to simply purchase your carpet from us and install it yourself, but we do have a full carpet installation service available for those who would prefer to have us do the work! The cost of your carpet installation can be affected by several different variables, such as whether there are stairs involved, whether we will be moving furniture, and whether you need your old carpet removed and disposed of.