LAMINATE FLOORING
VIEW PRODUCTS NOW
Laminate floors are one of the most frequently-purchased choices when it comes to flooring. We want you to choose the best option for your needs and budget, so the LeviArs team is fully prepared to help you decide whether laminate might be your best option.
Laminate flooring provides the look of real wood without the heavy price tag. HDF (High Density Fiberboard) comprises the floorboards, with a high-resolution photo and covered with abrasion coatings, which makes it very durable.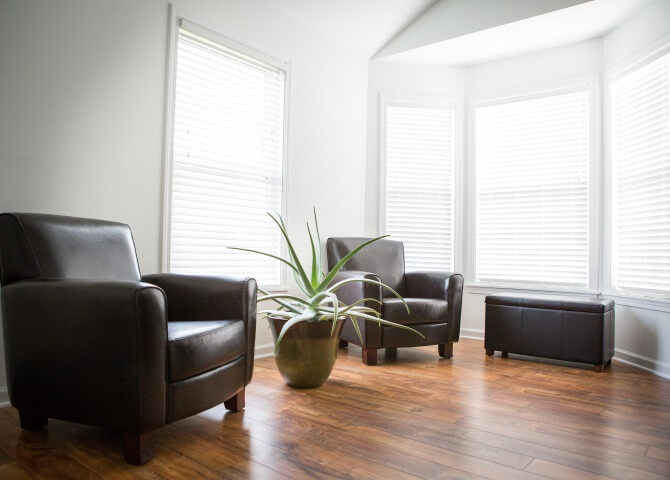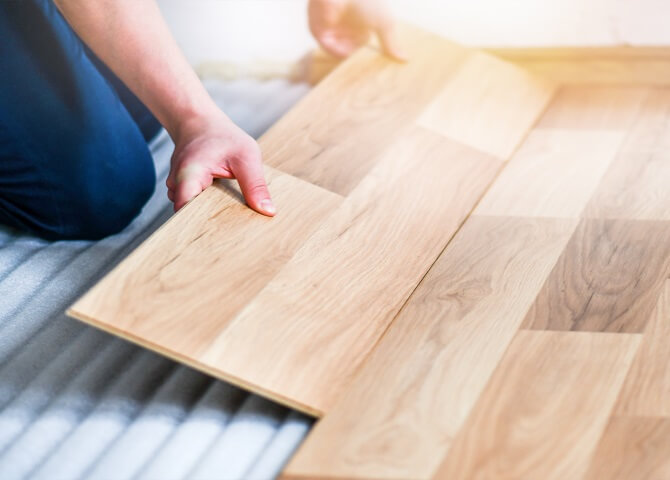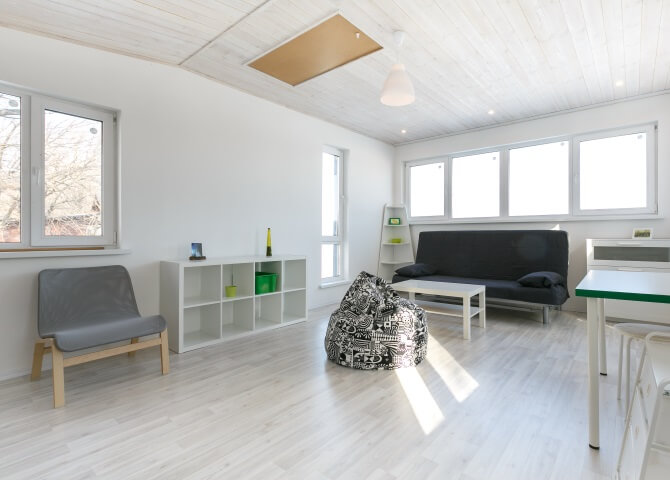 Durable + Scratch Resistant
Laminate floorboards are quite durable due to their pressed composite base and abrasive coating. This base allows for the floorboards to be virtually impact-proof. The abrasive coating on the floorboard allows laminates to have superior scratch resistance, which is ideal for high traffic areas and for pets as well. High quality brands tend to keep their colors when exposed to sunlight and cleaning products.
The overall durability and scratch resistance is a major benefit when choosing laminate flooring over other floor choices on the market.
Choosing the Right Laminate Flooring
Choosing the right product is a design-forward, homeowner's dream. With thousands of different types and styles on the market, it is easy to understand why laminate flooring has become so popular for high-traffic households.
To have the most authentic look, do not choose cheap laminate flooring, as this would suggest that the product is poorly-made. Most products are cost-effective but "cheap" should not be your reason.
VIEW PRODUCTS NOW
Cleaning Laminate Wood Flooring
Cleaning your floor is rather simple because of its AC wear layer, which defends the floors from staining. Vacuum and sweep regularly to remove dirt from the surface. When a major spill of any liquid occurs, clean it up as soon as possible to maintain the structure of the boards.
When mopping, use a small amount of environmentally-friendly spray cleaner. We don't recommend vinegar and acidic fluids so that your floor will appear newer for a longer amount of time.
Installing Laminate Flooring
Most brands that you can purchase today possess a drop click and locking system. Laminate flooring can be installed on any subfloor, provided that it is level. It has to be installed on underlay foam, which gives the floating effect of this type of flooring.
Cost
If easy installation and infinite style choice weren't enough to convince you to choose laminate flooring, perhaps the exceptionally reasonable prices will seal the deal. The materials used to create the floorboards are less expensive than extraction and installation of hardwood. We know that your budget plays a role in your decision, which may become much simpler when you choose this type of flooring.