HARDWOOD FLOOR REFINISHING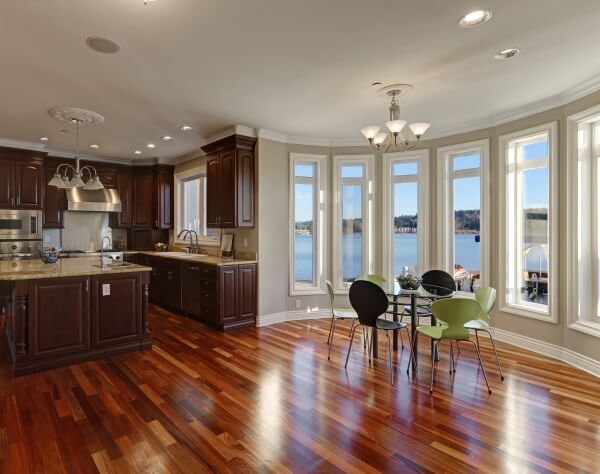 When your hardwood floor is disfigured or yellowed, or if you want to change the color and look of your floor, LeviArs Floors has the perfect solution. Using LeviArs Floors comprehensive wood floor sanding knowledge and equipment, the floor is sanded down to bare wood and then finished with the look you want. Having your hardwood floors refinished is like buying a new floor altogether! With this method, you can bring your old floor back to life… and be astonished by the outcome! First, allow us to sand your existing floor to remove years of wear and tear. Then, we finish our floors with 3 coats of water base non-toxic finish, which dries in only 1 hour.
LeviArs Floors will protect all of your furniture and provide a full and thorough cleanup upon completion of your hardwood floor refinishing project. Refinishing your hardwood floors is one of the best ways to bring out the actual beauty of your floors, and it adds value to your home. At LeviArs Floors, we specialize in hardwood floor refinishing. Our techniques have been supported by our experience in the hardwood flooring industry. We are passionate about providing our customers with high-quality and cost-effective hardwood floor refinishing that will brighten up any room in your home.
Insured
LeviArs is fully insured for your peace of mind throughout your project
Locally-owned
We take pride in offering our clients personalized service, care, detail, and products
Free Estimates
We look forward to hearing from you so that we can provide you with a free estimate!
Stain
Everyone likes hardwood flooring for its unique characteristics; the patterns in the wood grain and the natural color of the wood make a subtle statement about the look and feel of your home. Staining your hardwood floor can add another dimension to the overall look of your floors.
Don't get confused between wood stains and wood finishes. They are different, and serve different functions. Hardwood floor stains change the natural wood color while adding additional highlights to the wood grain patterns on your floor. After a floor is stained properly, it will need a protective upper coat to seal and protect the floor from daily life—this is where a wood finish is used.
Our Stain Collection offers a range of color options that you can use alone or with a combination of stains to create a look that you like. Check out some of the benefits of the LeviArs Floors Stain Collection:
2-hour dry time for most colors
Penetrates, stains, and seals bare wood
Low odor
Easy touch-ups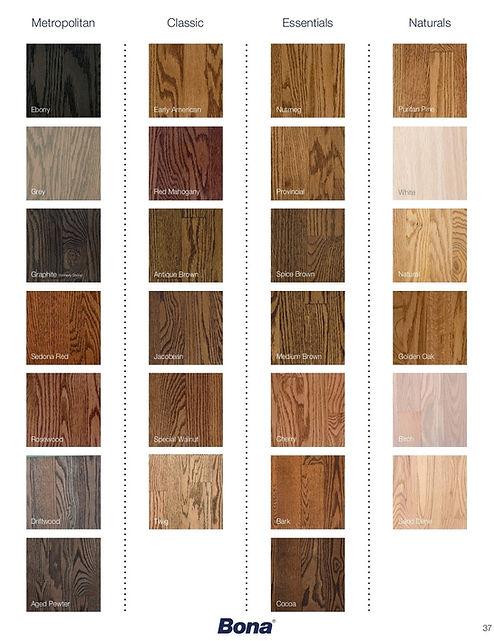 Finishing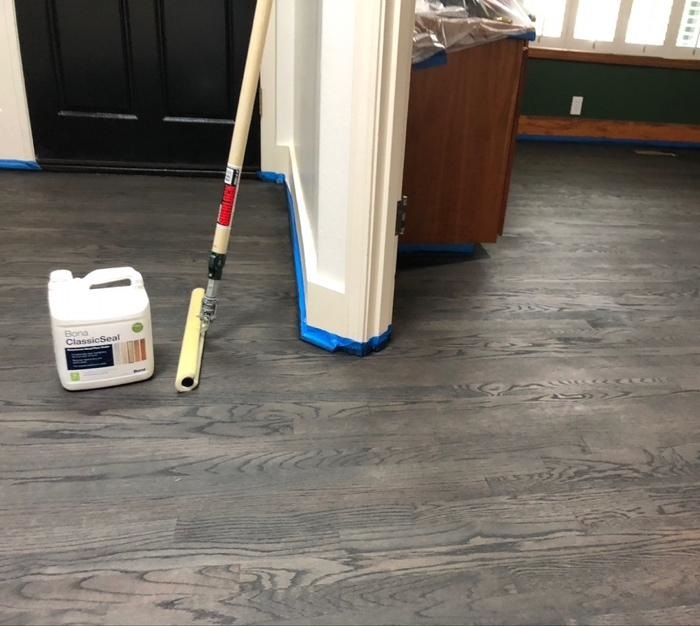 Staining the hardwood is optional, but applying a finish is essential to protect any wood's surface. Without a finish, wood can dry, rift and deteriorate. If unfinished wood is exposed to moisture, it will swell, and any drawers and doors would no longer work. A perfect finish prevents swelling and cracking, protects against stains and enhances the appearance of your floor. It is for this reason that LeviArs Floors uses environmentally friendly water base finishes unless our customers request otherwise.
Although they don't look as natural, surface finishes provide more durable protection. They are a better choice for day-to-day pieces that will receive a lot of wear, such as furniture and commercial flooring.
Refinishing Process
Preparation for wood floor refinishing: LeviArs Floors wood floor refinishing process starts with thorough job site preparation. First, we remove all objects and furniture from the room. We also protect any objects that cannot be removed such as light fixtures, kitchen cabinets etc. with a plastic barrier to prevent any damage from occurring.
Sanding the wood floor: Sanding removes the upper layer of the wood floor to smooth the floor and prepare for the next part of the hardwood floor refinishing process. This process requires extensive preparation to ensure that it will generate as little dust and dirt as possibleLeviArs Floors is regarded as one of the top companies in the Seattle Area, and we always take care to ensure that the refinishing process will go as smoothly as possible.
Repairs: If there are any areas that require repairs such as cracks, or deep scratches in the wood, LeviArs Floors performs these repairs now, to ensure that you will be satisfied with your new floor.
Staining the floor: After completing the sanding process and completely removing any dirt, dust or debris, unless you would like to keep the floor's natural color, it is time to stain the wood floor. This process depends on the color you choose for your floor and the conditions. It may require more than one layer to get to the desired result.
Apply finish: Once the stain has dried completely, now we can start applying the finish. Like the other steps in our wood floor refinishing process, each floor is unique and requires a different approach.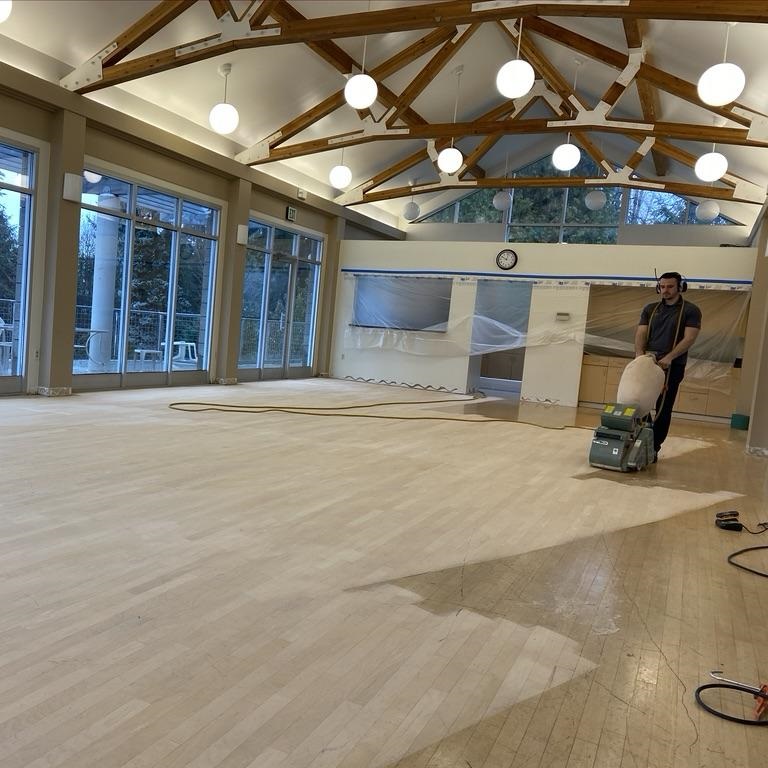 How often should hardwood floor refinishing be done and what is the process?
A standard floor has a life of about 10-15 years of wear before it should be refinished. However, if household traffic has been hard on the floor, refinishing may be required even sooner. A typical ¾ inch wood floor can be refinished up to 5 times over the course of its lifetime, with an average of 3-4 days to complete.
After a finish is applied, the floor should be given a good 24 hours before foot traffic returns (socks only), and 48-72 hours before furniture can be returned, as the finish needs to be fully cured. Area rugs should wait about a week to be returned, as the finish is soft and the curing process needs to be uninterrupted.
Why Choose LeviArs?
At LeviArs, we take pride in specializing in the trade of wood floor refinishing, staining hardwood floors and sanding hardwood floors, and with our modern "dustless" tools and equipment, we ensure that your project will be done efficiently and professionally. Hardwood floor refinishing isn't just a process- it's an art that we have perfected.