Remodeling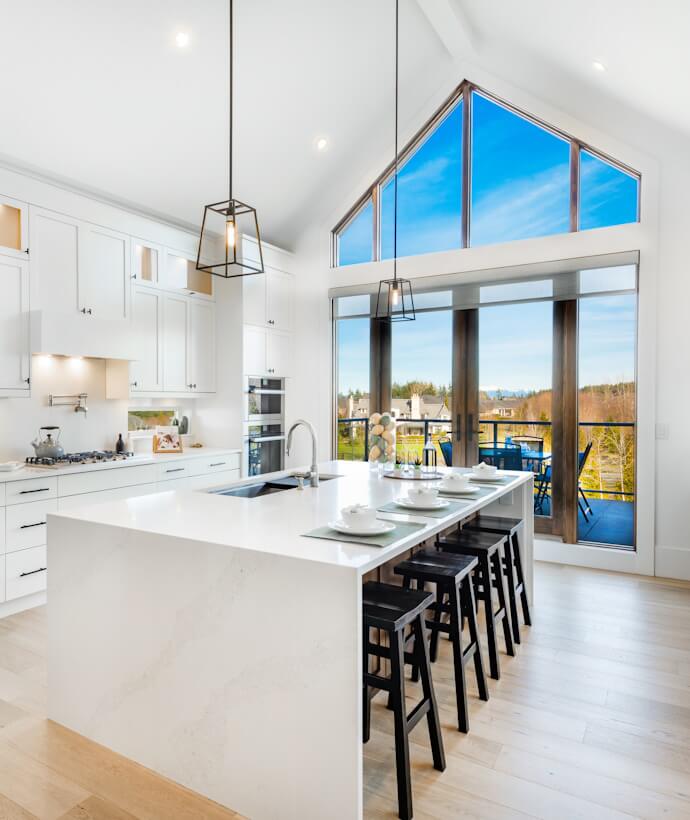 A home remodel is a process in which an existing home is renovated or updated to modern standards. A remodel project can involve anything from repairing or replacing old materials and features to updating your kitchen and bath. Home remodels are a great way to add value to a home and make it more livable for today's needs. The possibilities of a home remodel are virtually endless and the project can range from something simple (such as painting walls or replacing fixtures) to something complex (such as a complete large-scale remodel). Some aspects that are often incorporated into a home remodel include adding an extra room, expanding existing spaces, remodeling the kitchen or bathroom, and renovating outdoor spaces. Additionally, home remodels often bring with them the opportunity to become more energy efficient by implementing modern insulation, ventilation systems, and other energy-saving upgrades.
Whether you're looking to make cosmetic upgrades to your home or to add more square footage, it's important to get the assistance of a qualified professional to ensure a quality remodel. Professional remodelers can provide valuable insight on how to get the most out of your project and help ensure the final product meets the standards of your desired look and function. By working with an experienced contractor or designer, you can make sure that you're able to realize your ideal home renovation vision.
Overall, remodeling a home can be an exciting, but overwhelming process. Taking the time to research and consider your options is important in making sure your home remodel goes as smoothly as possible. Doing so can help you maximize the benefits of the project and understand the potential costs that come with it. So, if you're looking to upgrade your home with a remodel, keep these tips in mind!
Looking for interior design services? Check out our design service here.
Insured
Leviars Floors & Interiors is fully insured for your peace of mind throughout your project
Locally-owned
We take pride in offering our clients personalized service, care, detail, and products
Free Estimates
We look forward to hearing from you so that we can provide you with a free estimate!
Home remodel process:
Decide What You Want to Accomplish: Outline your goals and objectives for the remodel, no matter how big or small.
Set a Budget: Before you can start your remodel, you need to decide how much money you are willing to spend and what kind of financing you can obtain.
Contact LeviArs to schedule a Free Estimate.
Establish a Design Plan: Work with LeviArs to create a comprehensive design plan that specifies all of the materials, colors, fixtures, and details you'll be working with.
Make Necessary Updates: Before your remodel begins, you may need to make any necessary updates to your current plumbing, wiring, and insulation, LeviArs will Help you with this.
Begin Demolition: Once the updates have been made, it's time to start tearing out old materials and preparing the space for the remodel.
Install New Materials: This is when you'll get to experience the fruits of your labor as you see your design ideas come to life!
Finish with Staging: Finally, before the remodel is complete, it's important to stage the space with the new materials and fixtures for a professional finish.
Enjoy Your Newly Remodeled Home: Last but certainly not least, it's time to enjoy the fruits of your labor and take pride in your newly remodeled home!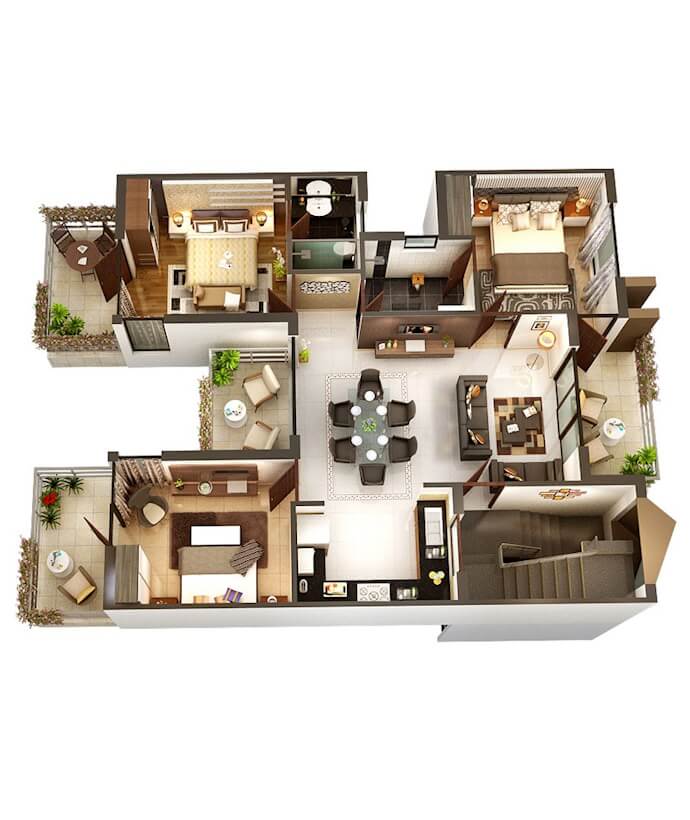 Why LeviArs Floors and Interiors?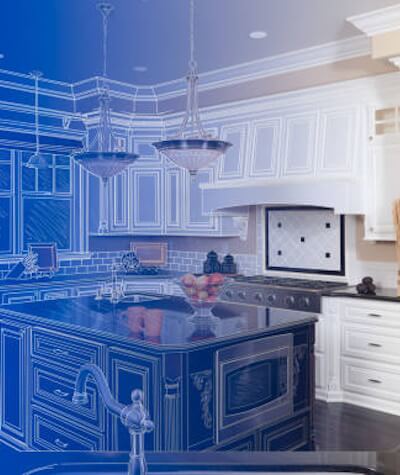 LeviArs Floors & Interiors offers superior home kitchen and bath remodeling services, thanks to our experienced staff and attention to detail. We work directly with our customers to prioritize their needs and desires, and create custom solutions that meet both style and budget requirements. Our team of experienced experts in everything from flooring and cabinetry to paint and lighting to kitchen and bath design are here to ensure only the highest quality craftsmanship. We also take the time to consult with our customers on how to maintain their remodeled space once the project is complete.
With LeviArs, you can trust that you're getting the best possible service and value. Ultimately, LeviArs Floors & Interiors are the one-stop shop for complete home remodeling services. Whether you're looking for a revamp or a basic renovation, we've got you covered. We specialize in understanding the needs and desires of our customers and customize our projects to meet those needs. We pride ourselves on customer satisfaction and strive to ensure that we exceed each of our customers' expectations. For these reasons, and many more, LeviArs Floors & Interiors is the preferred choice for remodeling services.